Stan: What's New in September 2019
Sean Fang
Thu, 29/08/2019 - 14:03
It has never been more important for Stan to put on a strong content line-up, now that Disney+ has put its hat into the ring, backed by the might of its very mighty franchises. So let's take a look at what Stan has for us in September.
Television:
With Stan making formal ties with U.S. based Hulu (which, ironically, is owned by Disney), more and more of Hulu's shows will be coming to Stan as exclusives, including the incredibly insightful and, more importantly, funny 'Ramy'. While the show has been released on Hulu for a while, Stan is still your best bet to watch the show (legally) in Australia, when the first season drops on September 13.
A couple of other notable new additions to Stan, but not quite the "newest" shows on the block, are the much talked about BBC American series 'Killing Eve'. Written by the Phoebe Waller-Bridge, the genius behind 'Fleabag', the voice of L3-37 in 'Solo: A Star Wars Story' and the co-writer for the new James Bond movie, 'Killing Eve' stars the impeccable duo Sandra Oh and Jodie Comer as the protagonist and archnemesis. It's an amazing show and if for some reason you still haven't seen it, you can now stream the entire season 1 starting September 5.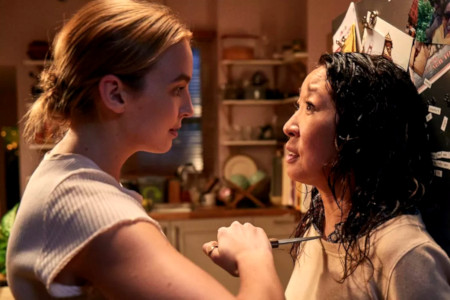 There is also the British comedy series 'Gameface' (season 1 - September 11), it comes highly recommended.
Notable returning series include 'Broad City: Season 5', which gets uploaded to Stan's servers on September 30.
Movies, Documentaries:
If Stan is trying to make a mark in September, the movies are where it's at. But before we get to the huge list of new additions, there's also a documentary series that deserves a mention.
'Murder In The Bayou' is a five-part docu-series that investigates the unsolved murders of eight women in and around Jennings, Louisiana. If true crime is your thing, then this show comes highly recommended, and it premieres on September 14 (with new episodes coming weekly).
Now unto the movies.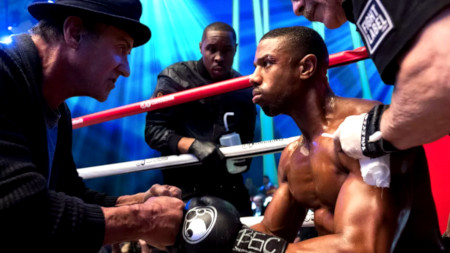 We always start with the newest and biggest movies, and 'Creed II' fits. If the 'Creed' series is a sequel to the 'Rocky' series, then the sequel of a sequel would normally mean a bad movie. But 'Creed II' is not a bad movie. It's not as good as the first, but just like 'Rocky 2', it has its moments. Stream this sequel on September 6.
Throw out the book. That's the first thing you should do before you even attempt to watch 'World War Z' because this Brad Pitt mega-blockbuster has almost nothing to do with the book, other than the title. And if you watch this film with this in mind, then this film is ... still not a very good one. But in the same way that 'Independence Day' and '2012' are not very good movies, but entertaining enough for what it is (a dumb action movie). Stream this dumb action movie on September 15.
The next clump of movies are older ones, but ones that you should definitely watch some time in your life (at least according to me).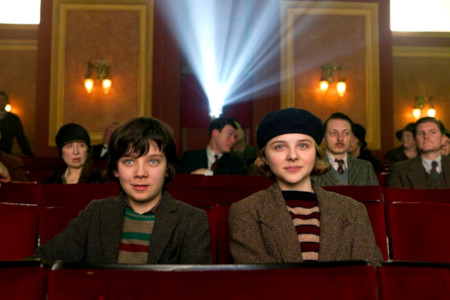 There is Tom Hanks goodness in Forrest Gump (September 29) and Cast Away (September 1). Fantasy and adventure in 'The Adventures of Tintin' and 'Hugo', both arriving on September 21. Bad lawyer turned good in John Grisham's 'The Rainmaker' (September 14). Gritty and gripping and you asking yourself "what's going on" in 'No Country For Old Men' (September 17). Psychological thriller turned into another genre half-way through in 'The Forgotten' (September 26). And a comedy trilogy that quickly decreased in quality in the form of 'Meet the Parents', 'Meet the Fockers' and 'Little Fockers', all coming on September 27.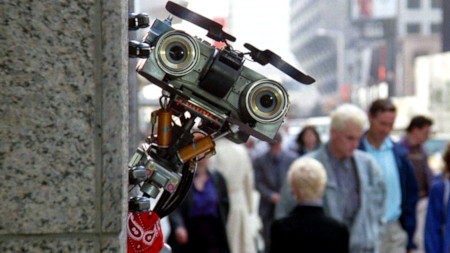 Next up, we have some of the best of the '80s. Not so much the best movies, but perhaps the best representation of the, to borrowing a more current term, "trending" films series/genres of that decade. 'Short Circuit' (September 28), 'Fatal Attraction' (September 30), and 'Pretty in Pink' (September 30) - three very different movies representing three very different styles of films back then.
Stan has also decided to absolutely flood its library with DreamWorks animated hits. It's not all of them, but it might be almost all of them, and all are coming over a few days in the middle of September. Just in time for the school holidays!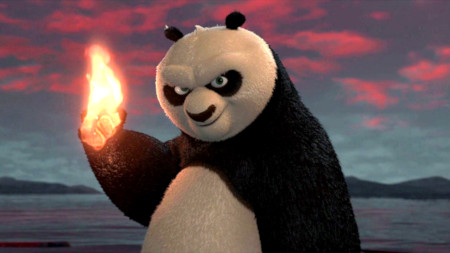 So we have 'Kung Fu Panda' and 'Kung Fu Panda 2' on September 14; 'Madagascar', 'Madagascar: Escape 2 Africa', and 'Madagascar 3: Europe's Most Wanted' on September 15; 'Shrek the Third', 'Shrek Forever After', and the spin-off 'Puss in Boots' on September 16; 'Bee Movie', 'How To Train Your Dragon', 'Monsters Vs. Aliens on September 17; and 'Megamind', 'Over the Hedge', and 'Shark Tale' on September 19. I think that's all of them, but I may have missed a movie or five.
So um, yeah. Lots of movies.
------
So has Stan done enough in September to ward off the entry of Disney+ in November? Time will tell ...
September Schedule:
Here's a list of everything that's coming to Stan in September. Content highlighted above shown in bold below.
Continuing Series:
Monday: Preacher: Season 4 (Finale September 30); The Circus: Season 4, Episode 9 (Midseason Premiere September 23)
Thursday: Younger: Season 6 (Finale September 6);
Friday: Desus & Mero: Season 1;
Saturday: Murder In The Bayou: Season 1 (Premiere September 14);
Sunday: Power: Season 6;
Available September 1
Power: Season 6, Episode 2
W.E.
Hollywood Homicide
Tears of the Sun
Samurai Jack: Season 2
We Bare Bears: Season 4, Part 3
Cast Away
Watchmen (2009)
September 2
Preacher: Season 4, Episode 6
Radio
Foxtrot
September 3
New Guy
Euphoria
September 4
My Week With Marilyn
King Lear
September 5
Younger: Season 6, Episode 12 - Final
Killing Eve: Season 1
Duplex
A Happening of Monumental Proportions (A Very Bad Day)
September 6
Creed II
Friday Night Dinner: Season 5
Slugterra: Seasons 2 - 4
Barbie Fairytopia
Barbie Fairytopia: Magic of the Rainbow
Katakin Varga
September 7
Gangster Squad
September 8
Power: Season 6, Episode 3
The Hard Word
September 9
Preacher: Season 4, Episode 7
Now Add Honey
The Load
September 10
Boys and Girls
Asako I & II
September 11
Gameface: Season 1
The Crow
Loose Change 9/11: An American Coup
September 12
The Time Traveller's Wife
Submission
September 13
Ramy: Season 1 - Premiere
Desus & Mero: Season 1, Episode 34
Sherlock Holmes
Sherlock Holmes 2: A Game of Shadows
Little People: Season 1
The Barbie Diaries
Barbie: Princess & the Pop Star
September 14
Murder In The Bayou: Season 1, Episode 1 - Premiere
The Lake House
The Immigrant
John Grisham's The Rainmaker
Kung Fu Panda
Kung Fu Panda 2
September 15
Power: Season 6, Episode 4
One For The Money
American Beauty
World War Z
Madagascar
Madagascar: Escape 2 Africa
Madagascar 3: Europe's Most Wanted
September 16
Preacher: Season 4, Episode 8
Below
Have a Nice Day
Shrek the Third
Shrek Forever After
Puss in Boots
September 17
The Invasion
Body
Enter The Void
No Country For Old Men
True Grit (2010)
Bee Movie
How To Train Your Dragon
Monsters Vs. Aliens
September 18
The Lady
At War
Mean Girls
Flushed Away
September 19
The Legend of Tarzan
Little Black Book
The Desert
Megamind
Over the Hedge
Shark Tale
September 20
Desus & Mero: Season 1, Episode 35
Ex on the Beach (UK): Seasons 2 & 3
The Other Kingdom: Season 1
Barbie In A Mermaid Tale
Barbie In A Mermaid Tale 2
Marshland
Rise of the Guardians
Wallace & Gromit: The Curse of the Were-Rabbit
September 21
Murder In The Bayou: Season 1, Episode 2
Safe Haven
Free Birds
The Spongebob Squarepants Movie
A Beautiful Mind
The Adventures of Tintin
Hugo
September 22
Power: Season 6, Episode 5
Flight of the Navigator
Get Rich or Die Tryin'
Lemony Snicket's A Series of Unfortunate Events (2004)
Dr. Seuss' The Cat in the Hat
Charlotte's Web (2006)
September 23
Preacher: Season 4, Episode 9
The Circus: Season 4, Episode 9 - Midseason Premiere
Night of Cups
Limitless
The Incredible Hulk (2008)
September 24
Friends With Money
Endangered Species: Season 2
Leap Year
How To Lose A Guy In 10 Days
September 25
Hellboy
Boarding Gate
Storm
September 26
New Amsterdam: Season 1
The Forgotten
Che: Part One
Che: Part Two
September 27
Desus & Mero: Season 1, Episode 36
Backstage: Season 1
Beautiful Creatures
Teaching Mrs. Tingle
Barbie in Princess Power
Barbie in Rock 'n Royals
Still Life
Meet the Parents
Meet the Fockers
Little Fockers
September 28
Murder In The Bayou: Season 1, Episode 3
Steven Universe: The Movie
Teletubbies: Season 4
Short Circuit
Christmas With The Kranks
September 29
Power: Season 6, Episode 6
Synecdoche, New York
Forrest Gump
September 30
Preacher: Season 4, Episode 10 - Final
The Circus: Season 4, Episode 10
Broad City: Season 5
Paw Patrol: Mighty Pups
In the House
Fatal Attraction
Pretty in Pink